1. Open the web UI for your HP device at http://YOURDEVICEIP.
2. Navigate to the Setup tab, highlight "Security" in the left pane, then click on the highlighted text that reads, "To enable access control you must set the administrator user account".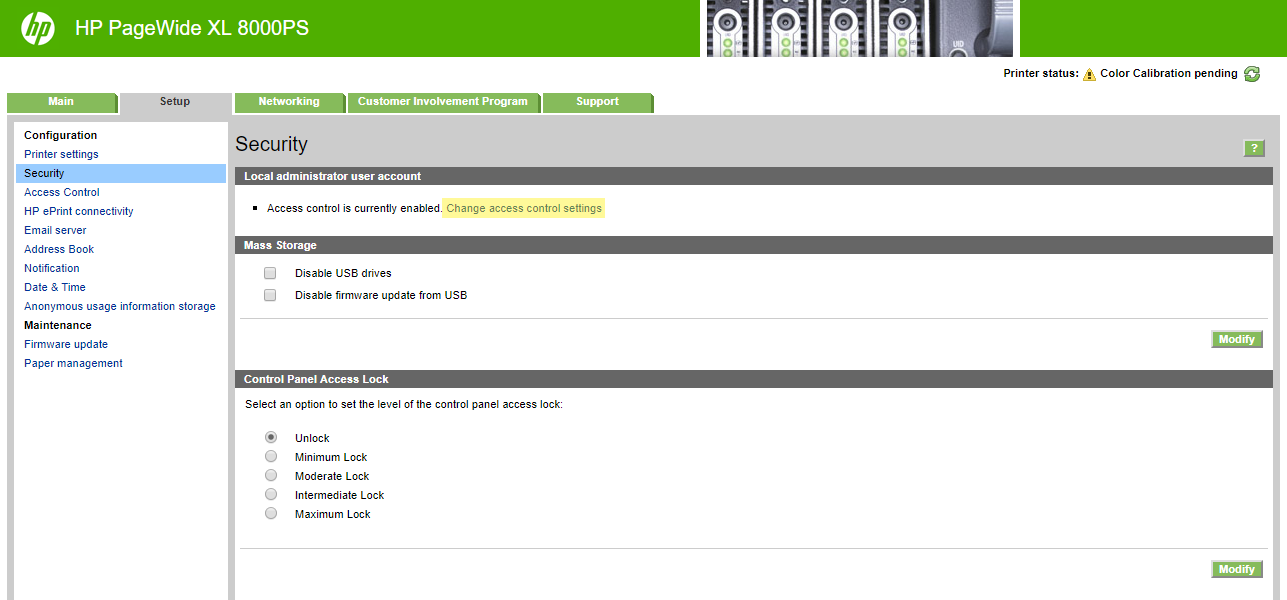 3. Set and confirm an admin password for your HP where indicated, then hit "set account".