Setting up Windows print drivers for print tracking (without Fiery)
1. Locate the Windows printer, right-click, and choose Properties ("Printer Properties" in Windows 7)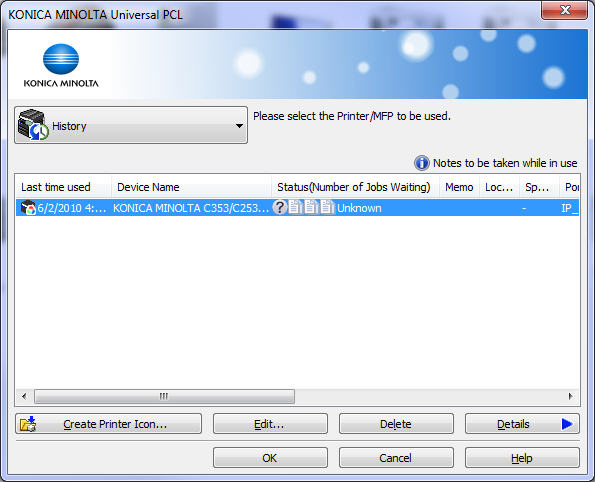 2. Click the Preferences button



3. Click the large dropdown list, set to "History" by default, and choose either Network Search or Direct Entry
4. Dismiss the message by clicking OK
5. Click the Authorization/Account button
5b. If you see a dialog like this, the MFP is not set up correctly. Follow the instructions, above, in the Configuring Your MFP section
6. Uncheck the Public Access box. Enter the user's PIN code. Click Verify.



7. Dismiss all dialog boxes by clicking OK