This will require some configuration work in Argos, as when a domain changes all user and printer objects get duplicated in the database.
If you make sure that "auto merge" is set in Argos Manager's general settings (view>settings>general from top menu in Manager), the new users will automatically nest themselves under the old account with matching login name.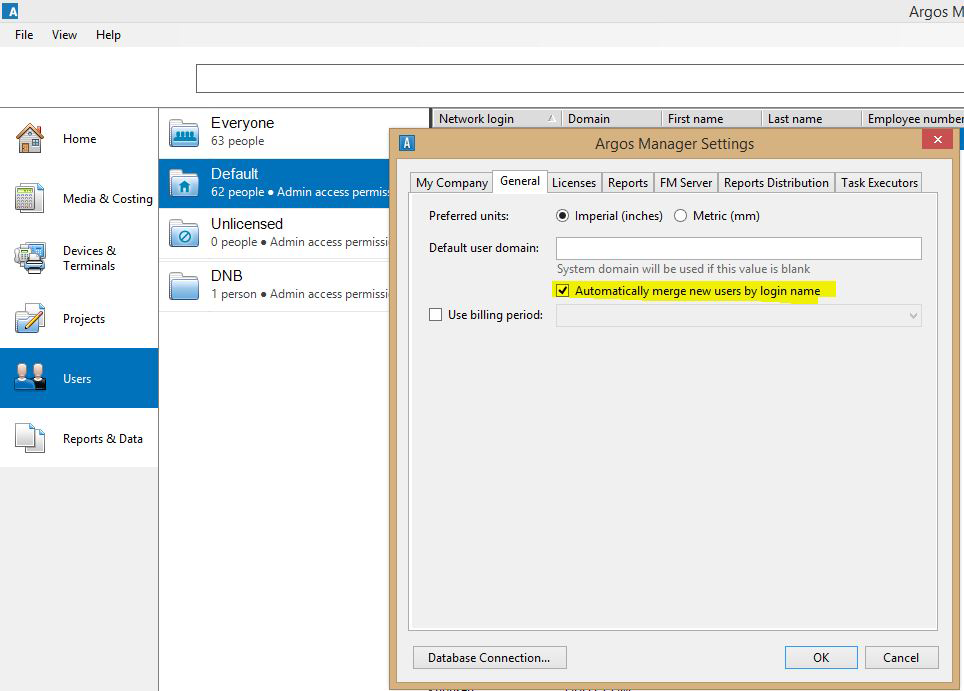 After each printer is printed to and then the print job has a project code applied (after the domain change), the new printer name (fully qualified domain name of server\printer) will show up in Argos Manager. I'd recommend right-clicking each of the new printers and merging them into the old print queue name.
Are you doing secure print/global release on any of your printers at this time?
If so, you'll need to right-click each "old" windows print queue and select "convert to standalone", and then merge each new printer doing secure/global release and set it's tracking mode accordingly:
​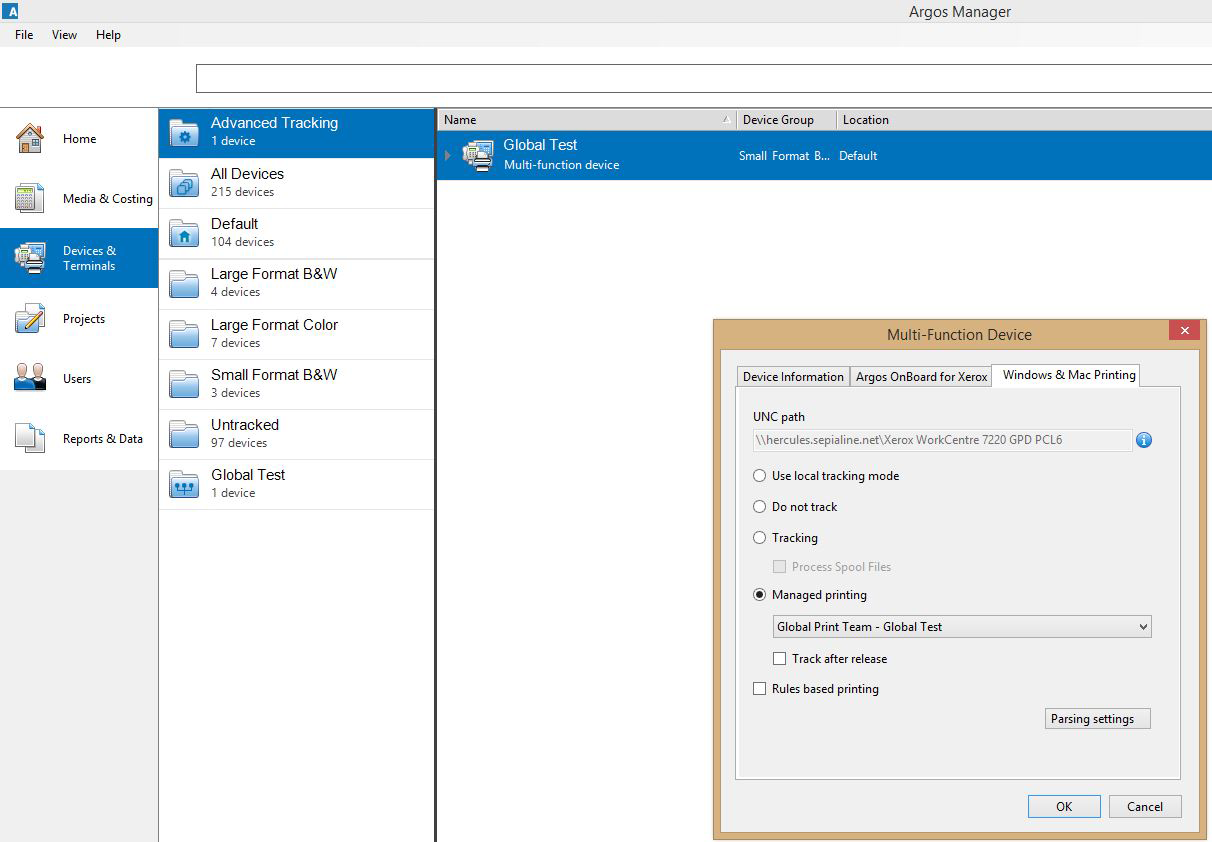 After all of this merging/auto-merging has occurred, you'll need to restart Argos Communication service for good measure and please do reach out if you have additional questions or concerns.