What is Argos OnBoard for Canon?
Argos OnBoard for Canon tracks print, copy and scan activity on MEAP-enabled Canon MFPs. There are two primary components to Argos OnBoard for Canon: the Java-based MEAP application that gets installed and runs on your Canon MFP, and the server-based software that the MEAP application talks to.
Learn more about Argos OnBoard for Canon.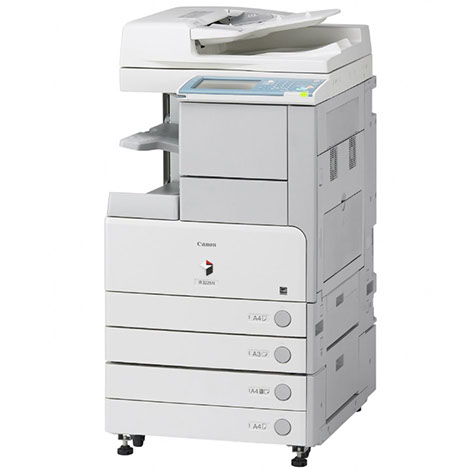 Try a fully functional 10-day trial of Argos today!

Setting up Argos OnBoard for Canon
To install, you will need the following:
IP address of the Canon MFP
Configuring your device to work with Argos:
MEAP Spec 10 is required to authenticate with a USB proximity card reader
Install Argos OnBoard for Canon:
To install Argos OnBoard for Canon directly on your device, follow the instructions for your model series:
Configure the Canon MFP in Argos Manager
Open Argos Manager and select the Devices and Terminals tab                                                                                                                                                
In the Advanced Tracking section, double-click OnBoard for Canon MFP.
                                                                                                                        
Enter the IP address or hostname of the Canon MFP. Select the desired PIN length from the drop down list.                                                                                                                                                                                                                 
In the Billing settings section, select Use Desktop Client for billing to post-bill activity or Use MFP panel for billing to pre-bill activity.                                                                                                                          
Click the Associate with Server.... button. In the Remotely Configure Argos OnBoard window, select the local server running the Argos OnBoard for Canon service from the drop down list OR check the Use IP address instead box and enter the IP address of the server. Click OK.                                                                                                        
A web page will open confirming that the device is associated with the server.                      

Click the Device Information tab and enter a device name (e.g. "Canon"). Assign the Canon to the appropriate Device Group, based upon the desired media (typically with an area or linear pricing basis). Optionally define the Location and Owner if they will be used for reports. The Color assignment (if undetected) section does not apply for Argos OnBoard connectors. Click OK to save the changes.
       
Argos Secure Release
Argos Secure Release is available for Canon MEAP devices. Follow these steps to enable and configure.
Argos OnBoard for Canon Knowledge Base Articles
How do I change the IT contact settings on my Canon MFP?
User cannot access Scan to Email function on Canon MFP
Disabling Department ID Management on a Canon ImageRunner MFP
Enabling USB MEAP Driver on Canon Advanced Devices for use with Prox Cards
Enabling USB MEAP Driver on Canon Devices for use with Prox Cards
Argos OnBoard does not successfully connect to Canon MEAP device