What is Argos OnBoard for Toshiba?
Argos OnBoard for Toshiba tracks print, copy and scan activity on Toshiba E-Studio devices with E-Bridge enabled.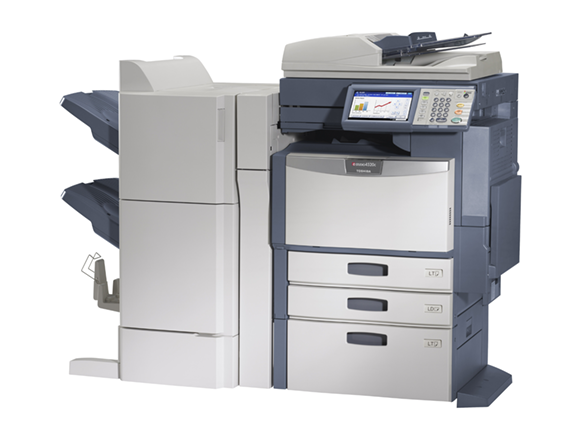 Try a fully functional 10-day trial of Argos today!

Setting up Argos OnBoard for Toshiba
To install, you will need the following:
Argos 7.4.4 or higher installed
IP address of the Toshiba MFP
Configuring the Toshiba MFP in Argos Manager:
Open Argos Manager and select the

Devices & Terminals

tab.                         

     

In the Advanced Tracking section, double-click OnBoard for Toshiba MFP.                                                                                                                                                             
Enter the IP address of the Toshiba MFP. Select the desired local Argos Application server from the Server drop down list.                                                                                                                                                                                              
Enter the Toshiba Administrator username & password (default is admin/123456). Enter the Management port: number (default is 49629). If the Toshiba MFP has SSL enabled, check the box next to Use SSL. Click OK to save the changes.
                                                                                       
Click the Device Information tab and enter a device name. Assign the Toshiba to the appropriate Device Group, based upon the desired media (typically with a paper size or per page pricing basis). Optionally define the Location and Owner if they will be used for reports.                                                                                                                           
In the Color assignment (if undetected) section, select the radio button next to the desired option for undetected ink-type jobs, Color or Black & White. Checking the box to Ask for interactive jobs will include an option to select the ink-type in the billing client. Un-check the box to force the default selection to be used. Click OK to save the changes.