There are a few considerations for companies running Argos across multiple locations.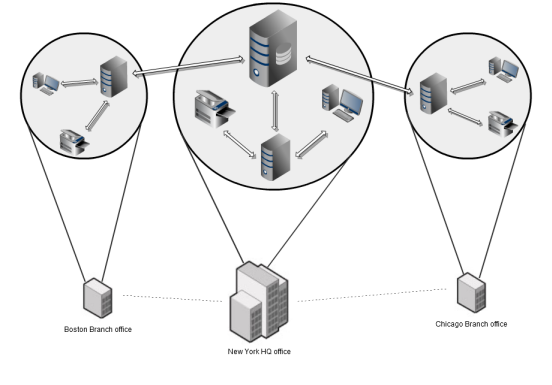 Communication servers
Typically you will install the Argos Communication Service onto a server in each branch office. The Communication Service is responsible for:
Sending and receiving data between the Argos Desktop Client and the Argos Database, thus reducing and aggregating network traffic between the two.
Caching information so that the components can function when database connectivity is lost.
Learn about installing Argos server components here .
Print tracking
The Argos Agent is responsible for capturing Windows print queues. You'll need to install the Argos Agent on any branch office print servers you wish to track. Each agent can communicate with a local Communication service to reduce WAN traffic.
Integration Adapters
Billing code imports, scheduled data exports and advanced tracking adapters (KIP, Oce, HP, Xerox, etc) can be configured to talk to an Integration Service running in a local office, rather than across the WAN. The Integration Service is installed alongside the Communication Service as part of the Argos Application Server component.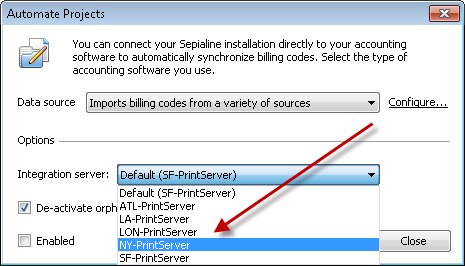 In this example, the Integration service running on a NY Print Server is selected to perform the hourly project import from an accounting database housed in the NY office.